0 comments
Shugo Chara photoshoot #1 posted at 2:44 AM
teasers: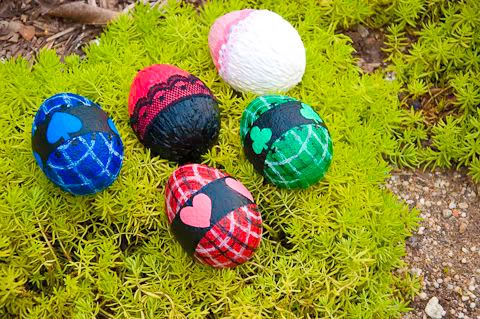 UPDATES: KONICHIWA to everyone who's interested in my cosplay life! :D im still quite new to the scene so thank you for all your nice support :D
this time, im cos-ing Utau from Shugo Chara!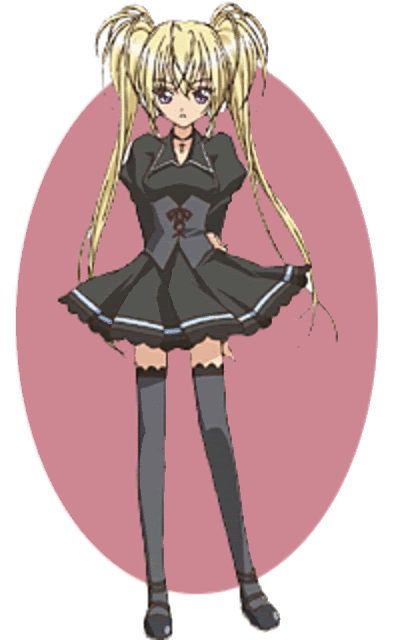 and this is how utau looks like :D
Anyway for this character that i have to portray is someone who is lonely because of her own family background but has a strong desire to save his brother (which is also someone who loves :X) from going into the depths of hell. Therefore she decided that she'll do anything for his brother, ikuto to gain freedom. which = serious and fierce character (at least in this character version)

Im was trying my best to portray it, getting tips from my SC cos-group and the photographers. The photoshoot was held at the Botanic Garden. And the photographers, Ash and Vader Shana, are both professional photographers.

i had so much fun that day :D

Alright! let me introduce my group to you guys!

our leader, Miyuki who is cos-ing as Ikuto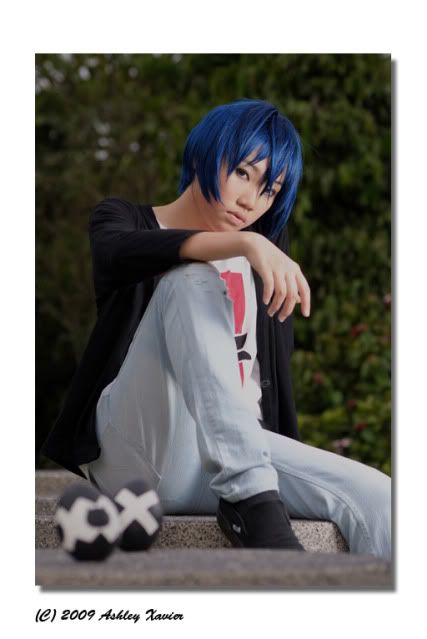 Playgal who is cos-ing as Amu.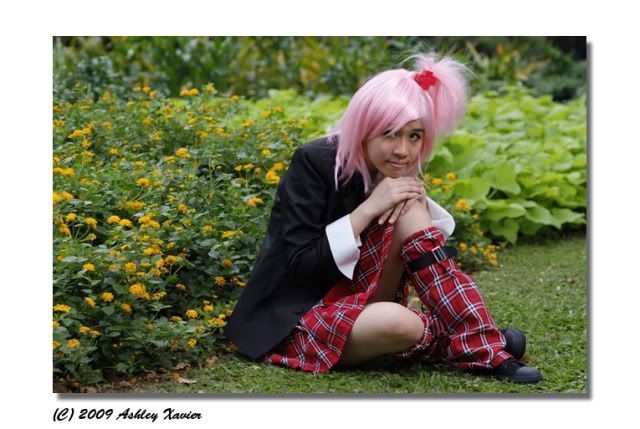 Coin who is Amu-sub character, Dia.



XiaoDevil cosing as sensei (gd version)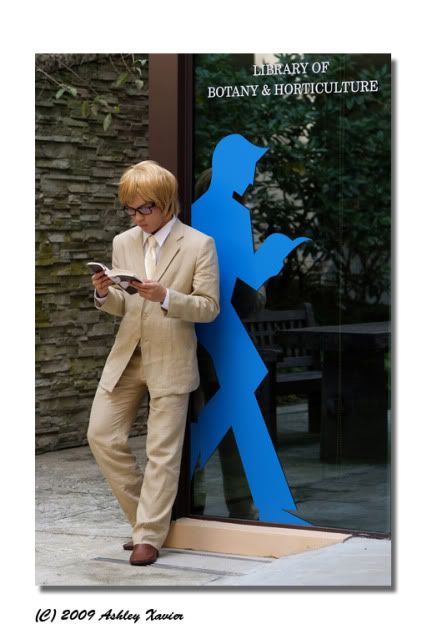 and Linn as Utau :D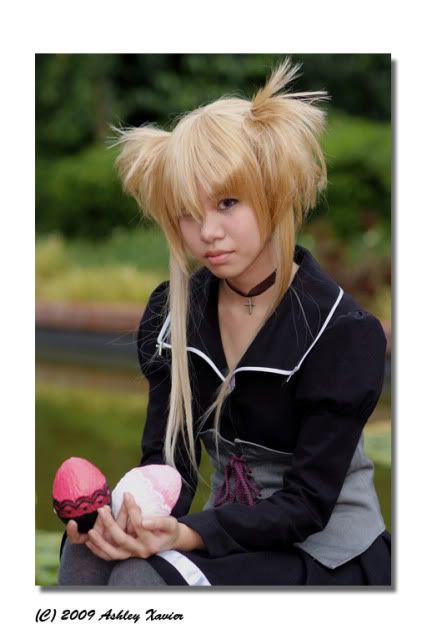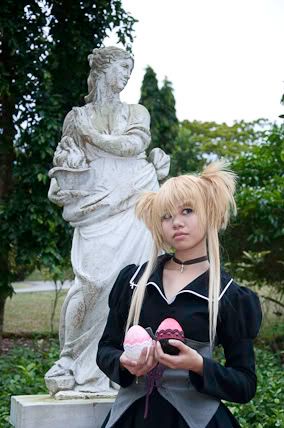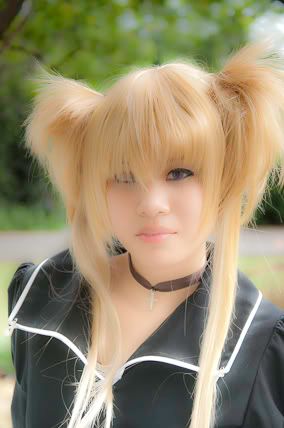 there is still 2 characters that wasnt able to go for the photoshoot. 1st is anna who is cos-ing as rima. 2nd is sunshine who is cos-ing as Amulet Heart.

Well, i gotta admit that my expression is not very good yet. but you'll be able to see improvement on my second photoshoot!

will update more next time :D

P.S: just did SECOND mini-photoshoot with RIMA. will post that up
MUCH
later. sorry! >.<
About the Writer
Hello! ♥ I'm Linda/Linn and I love to write on
☆ Make up
☆ Reviews
☆ Cosplay
☆ Fashion
☆ Dogs
Quick Facts:
1. I'm born in Canada, Living in Singapore Now
2. Makeup Style: Korean
3. Fashion: Japan/Korean/US
4. Fav. Singer: Demi Lovato
5. Most Active on Instagram
P.S: I'm *quite* Narcissistic (as you can probably tell)!
Contact Me
For product reviews, event invites, advertorials, sponsorships, giveaways or even *wink* love letters (haha), please email me at
linnhearts@gmail.com
Hope to hear from you (:
Memory Lane