(RANDOM PIC that was taken: but i thought it was funny so....)
ERU(the devil character that Utau has) : character change!
UTAU: modelling is about ...
RIMA: i don't understand =="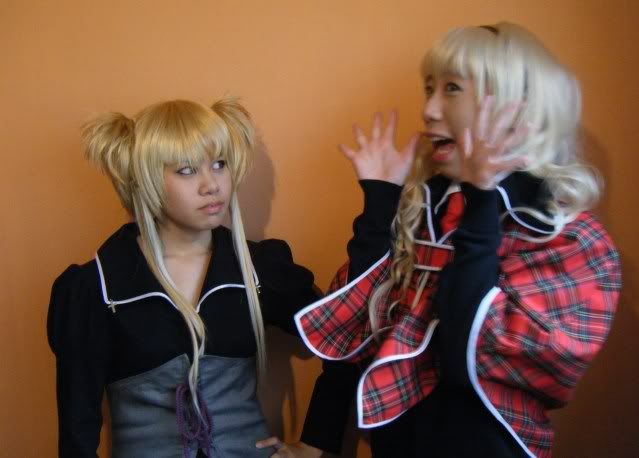 UTAU: WHAT?! (RAWR!)
RIMA: no wait! i understand! I understand!

KA-CHING!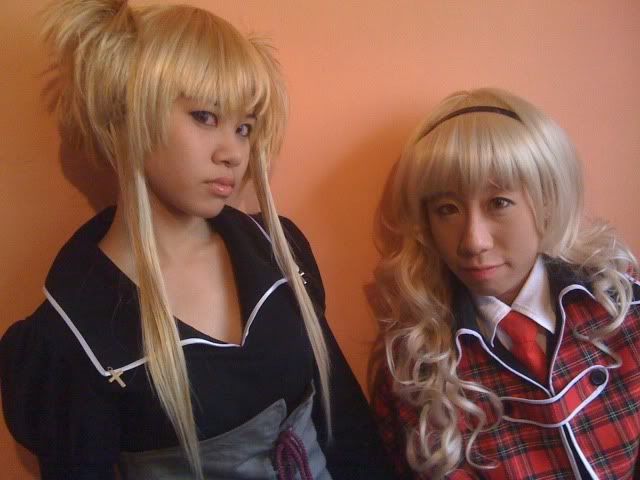 pose #2



pose #3


Somehow along the way it became like this: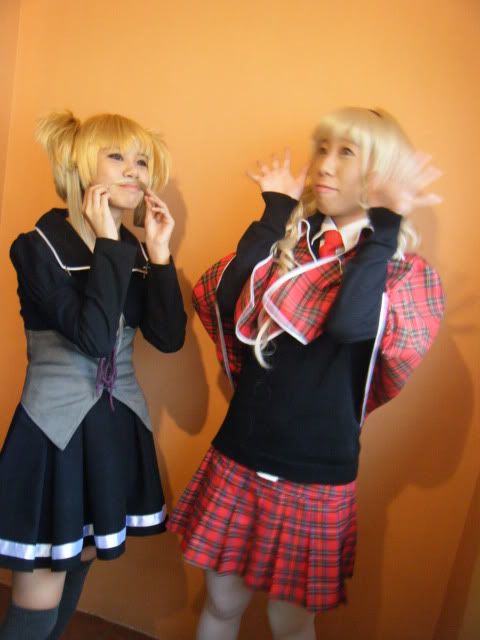 UTAU: Santa Claus is coming to town~
RIMA: weee~
WHAT HAPPENED TO THE COLD UTAU? Well, AWHILE AGO...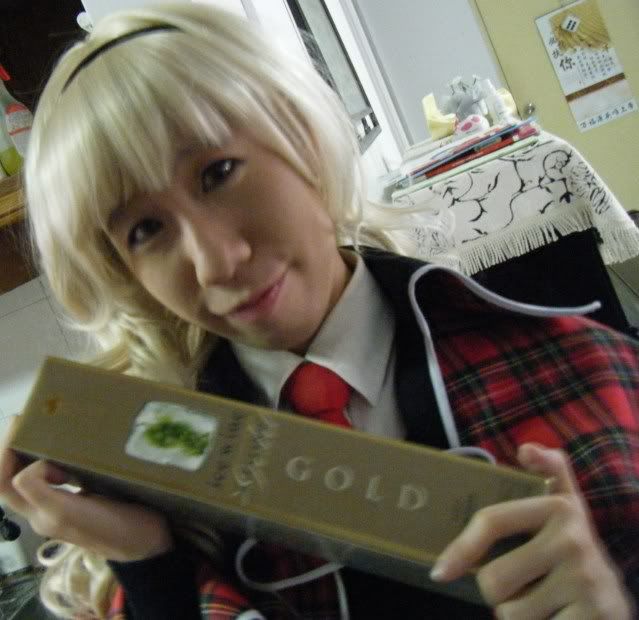 RIMA: im going to put this in utau's drink later so that she'll get drunk!
PHOTOGRAPHER: aren't you underage to drink?
RIMA: hehe...

BACK TO PRESENT: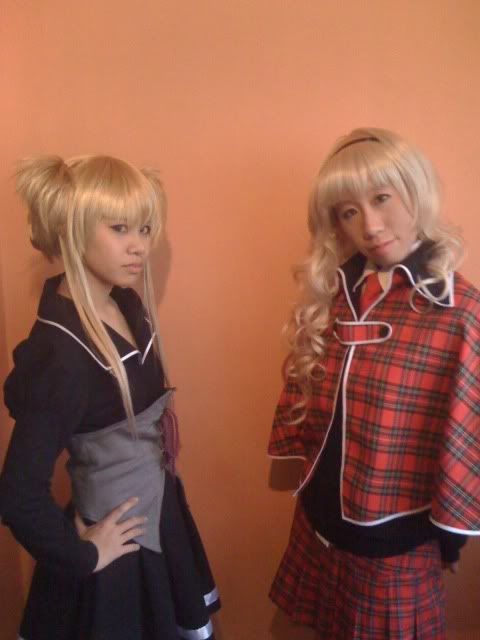 IRU AND ERU: SNAP OUT OF IT UTAU!
RIMA acts as if nothing happened.
IRU: Utau! Rima... she... she... poisoned you! Just now....
ERU: you were out of character.

UTAU: what...? okay that's it. Enough of all this nonsense! IRU! ERU! Let's defeat her!
RIMA: just kidding, now enjoy the show!
UTAU: !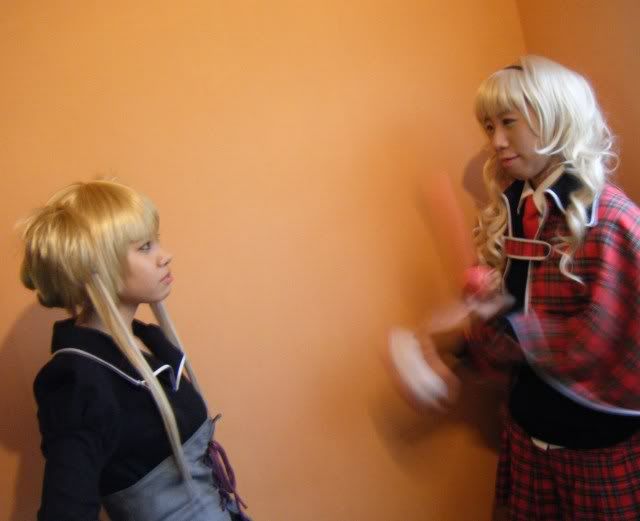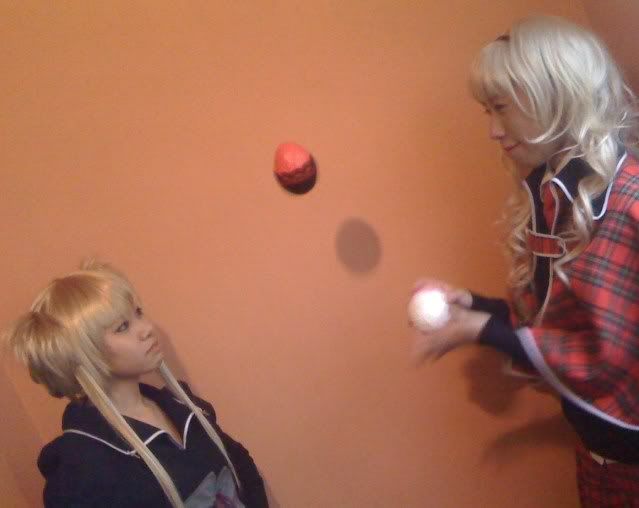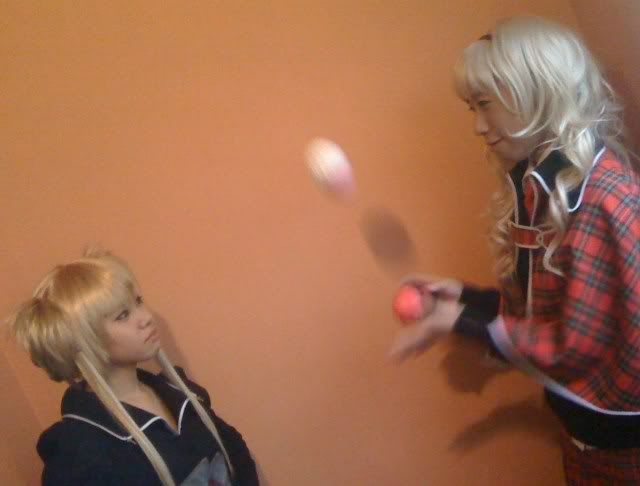 THE END :D thanks for viewing!
Well, in the end utau did get back her necklace after she character change with ERU and rima lost the battle.
P.S: sorry for cliché and crappy storyline! Well, we had fun. We had a lot of LOL moments. (especially at the scene that rima was holding the wine but i decided not to post all of them! Haha) SPECIAL thanks to our photographer who not only took these photos but helped in our preparation for this shoot!

p.s: there is 2 kinds of different cameras used in this so-called photoshoot. hence the difference in quality and lighting. i just chose which i thought was better in expression and POV wise.