0 comments
timbre & 2012 @ orchard xmas & celebrations posted at 10:28 AM
sorry for not updating lately, well, im kinda busy with school and all!

anyway, had a girls night out @ Timbre (; Although i was kinda tired that day but it was worth it (; (p.s: i look tired in my pics too! lol)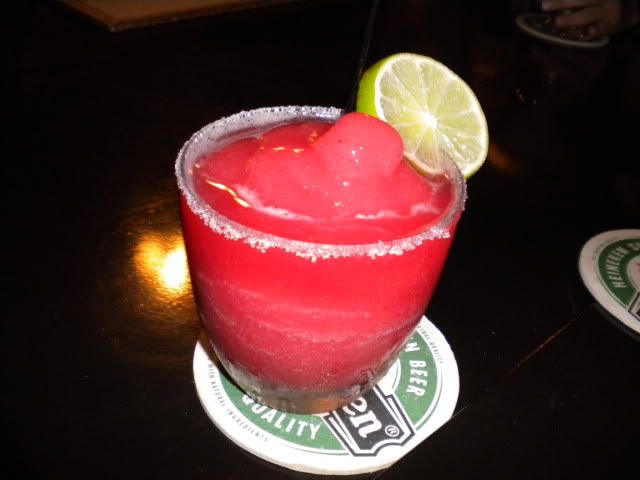 drank this! it's called strawberry magherita. well, i realised i dont really like the taste of alcohol. it's bitter to me and i just dont really like it. haha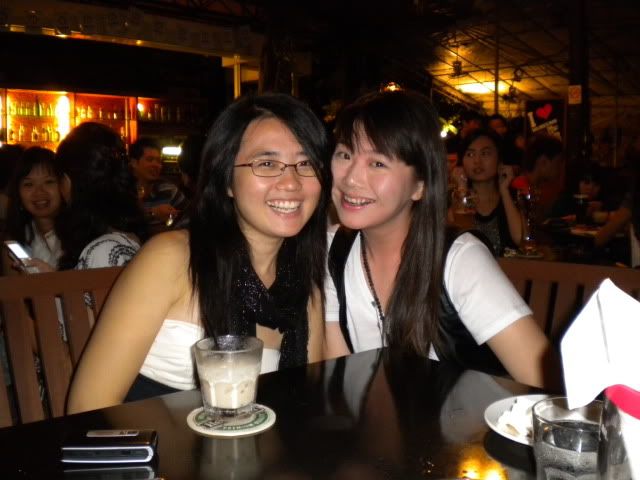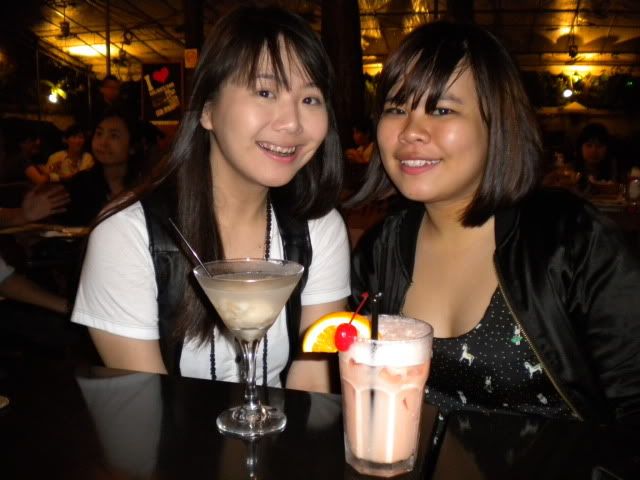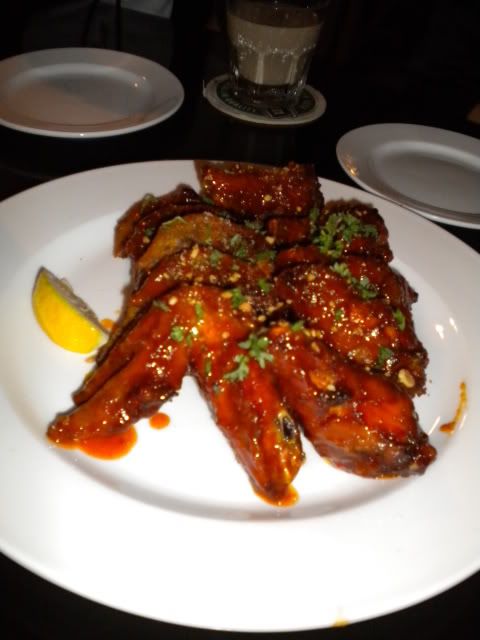 dont you feel hungry already? we ate this (; it's nice but well, unfortunately it was spicy causing me to not like it as much. but from everyone's opinion on it, it was SUPER EXCELLENT. heard that the pizza was good too, but didnt get to try it.


overall, i liked the ambiance and the company of people with me too (;

----------------------------------------------------------

Went out with Gel yesterday to Orchard! got to see all the Xmas lights. More than that, we watched 2012!



my take on it: well, quite a lot of special effects. but the storyline is quite predictable. however overall, you will be stuck on your seat for like 2hrs filled with excitment about what they'll do. it's amazing as inbetween the scenes, you might just start to think about life. haha, the special effects were good and a little bit of humor here and there. i think i'll give it 4/5 LOL.

was kind of disappointed with the lights at orchard this year. maybe cos this yr the santas and reindeer looks weird? i dont know it looks that way to me... but nevertheless i still took some photos with them (;


hehe, because we went in early, we took a picture with flash (;
the cinema which looks like some theater instead.
this was outside of ion. 0.0 i mean there was no sign indicating that these water thingys would come out. and i was "what if someone don know that it was there and accidentally walk past it then get wet how?"

:D will update more soon (; loves!


About the Writer
Hello! ♥ I'm Linda/Linn and I love to write on
☆ Make up
☆ Reviews
☆ Cosplay
☆ Fashion
☆ Dogs
Quick Facts:
1. I'm born in Canada, Living in Singapore Now
2. Makeup Style: Korean
3. Fashion: Japan/Korean/US
4. Fav. Singer: Demi Lovato
5. Most Active on Instagram
P.S: I'm *quite* Narcissistic (as you can probably tell)!
Contact Me
For product reviews, event invites, advertorials, sponsorships, giveaways or even *wink* love letters (haha), please email me at
linnhearts@gmail.com
Hope to hear from you (:
Memory Lane