0 comments
How to train your dragon Review posted at 9:57 PM
i went to watch "how to train your dragon" in 3D with daryl today (:


[may contain a tad of spoilers]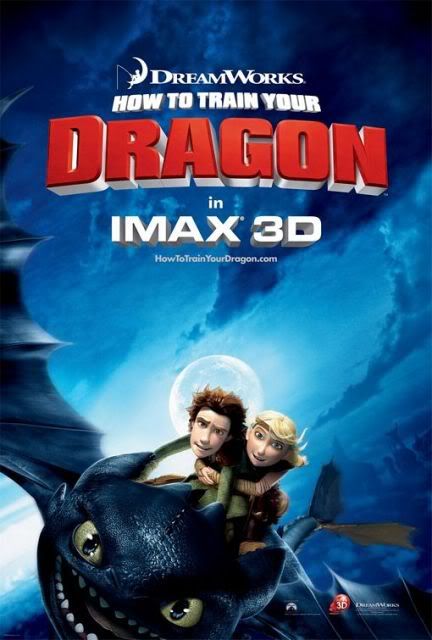 At first i thought it was not a good movie, but then, when i saw the review (which mostly said it was good), i persuaded daryl to watch this instead of alice in wonderland.

and im glad i did (: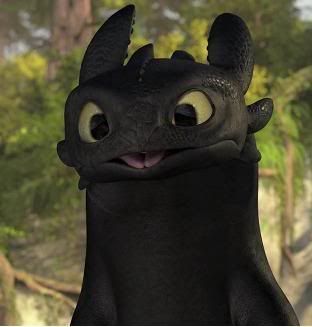 How can you say no to this?! it totally feels like a pet dog.

it's so cute! the dragon that is (; throughout the whole movie, i keep saying "so cute" to daryl.

the story line is okay (but predictable at times) i guess, but im not impressed with the 3D effects. it had
little or close
to none
cool 3D effects.

It's about a unlikely hero that saves the day, (seems like almost a lot of movies are that way nowadays) making friendships with an unlikely creature, that the whole village hates, and finds that its cute and loyal, and well, obviously he'll try to convince his people that dragons are harmless.

In between though, there are hilarious and cute moments that i enjoy or else, I'll definitely rate this movie down. im glad that throughout the whole movie, you'll find yourself laughing.

i kinda like the ending though, since the hero kinda got hurt when trying to save the day. (hey im not sadist or something, but hey, how many heros in the movie will actually get hurt when they do something crazy to save the day?) it's kinda practical when compared to those other movies.

overall, a good movie if not watched in 3D. A nice movie for you to relax and laugh. not worth it to watch in 3D though. (haha, but daryl paid for the tickets! thanks dear (; )

ratings: (my opinion)

NON-3D:
7/10

3D:
5.5/10


P.S: on a side note, it seems like directors are just having the "3D" option to get money, it seems like i dont see much effort in this 3D stuff, since its just the new "in" thing for people to choose.


About the Writer
Hello! ♥ I'm Linda/Linn and I love to write on
☆ Make up
☆ Reviews
☆ Cosplay
☆ Fashion
☆ Dogs
Quick Facts:
1. I'm born in Canada, Living in Singapore Now
2. Makeup Style: Korean
3. Fashion: Japan/Korean/US
4. Fav. Singer: Demi Lovato
5. Most Active on Instagram
P.S: I'm *quite* Narcissistic (as you can probably tell)!
Contact Me
For product reviews, event invites, advertorials, sponsorships, giveaways or even *wink* love letters (haha), please email me at
linnhearts@gmail.com
Hope to hear from you (:
Memory Lane